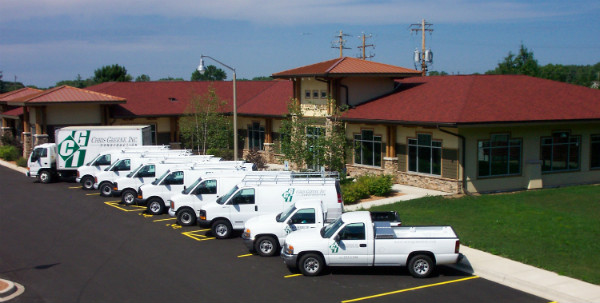 Our History at Chris Greene Inc.
Chris Greene started his construction career in 1980, but the history of CGI extends back to Chris' childhood. He worked during the summers for his grandfathers (both of whom were contractors).
These influential men helped to inspire his entrepreneurial spirit that ultimately formed Chris Greene Incorporated (CGI). It is Chris' philosophy of teamwork that he credits with the firm's success.
We have high standards for everything we do and utilize all available resources to get a job done. Everyone is an important part of the team, from the owners to the vendors, subcontractors, project managers, field and office staff, we all work together to make these high standards pay off into a high quality project.
– Chris Greene
Our Community
Just as important as client relationships are our relationships within the community; that's why CGI is a proud sponsor of RCOC – Racine County Opportunity Center (for children with special needs), Germantown's Survive Alive House and Germantown's K-9 program and the Germantown Relay For Life. We have been involved in local activities with a sponsorship of a youth hockey team, a race car at the Slinger Speedway, and a program sponsorship at the Feith Family YMCA in Port Washington.
CGI is a continued member of the Associated Builders and Contractors (Wisconsin Chapter), the Better Business Bureau, the Associated General Contractors of Greater Milwaukee (AGC), and the Germantown Chamber of Commerce.
Our Team at Chris Greene Inc.
Experienced. Knowledgeable. Trustworthy. These are some of the words that describe the staff of experts at

. Our team is experienced in budgeting, pre-construction planning, on-site construction management, and contract administration.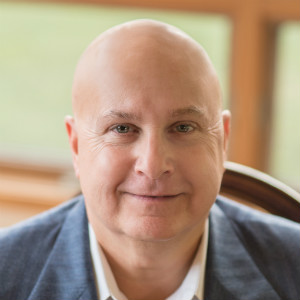 Chris Greene
President
Chris' expertise is in construction estimating and design while building long-term relationships. His contacts in the industry keep him attuned to changes and forward thinking allows insight to the challenges of tomorrow.
Cathy Chvosta
Executive Vice President
Cathy's analytical abilities and experience are utilized in contract verification, job cost analysis, and financial administration.
Chris Dorsey
Director of Construction
With more than 25 years in the building industry, Chris brings with him a background of field work and project management. He has excellent skills in problem solving and creative thinking which aid him in his superintendent and safety manager roles.
Ryan Greene
Project Manager
Ryan's multiple years of field experience have created a foundation for sound and accurate decisions; his ability to envision a final product allows a proactive approach during the construction process; and his drive compels him to lead his team to complete a project on time and within budget.
Andy Schmidt
Project Manager
Andy's background has always been in construction and his passion for the industry drives him to succeed. His estimating experience in general contracting helps to provide a solid foundation to bid successfully.
Gwen Jacoby
Superintendent
Growing up around construction, it was natural for Gwen to have a career and passion for construction. Gwen's prior managerial experience and beaming personality aid her in supporting our field staff and providing excellent service to our clients.
Frank Julka
Superintendent
With over 25 years of field experience with the company, Frank brings an incomparable level of knowledge to the position. His commitment to the company and knowledge of all trades and aspects of the business aid him in his role of superintendent.
Brittany Greene
Project Coordinator
Surrounded by her construction forward family, Brittany brings many years of experience in team building and administrative management. She provides organization, critical thinking and time management to execute Project Coordination. Her entrepreneurial spirit allows her to see the "bigger picture" in regards to business and relationships.
Jeanne Benser
Administrative Assistant
Jeanne's background in accounting allows her to make sure billing, accounts receivable and accounts payable are handled timely and accurately.
Field Staff
Our field staff at any given time consists of 25-30 talented carpenters. Their combined talents are excellent resources to get the project built on time and on budget with the highest quality possible.
Interested in working for ?
Visit our Employment page to learn more about Employee Benefits, Our Vision and Our Core Values and to apply for a position today.